Specialists in safety on construction sites and port areas
Your security partner in all of Denmark - on land & at sea
To us it is relationships, which are important. The customers we work for stay with us for many years. We do our best to understand the needs of our customers – because we want to be the best. Further we feel a deal is a deal. And not just for the sake of security.
Private companies, State and Municipalities
We have delivered solutions since then
Opening hours – telephone support
Days in the year we are available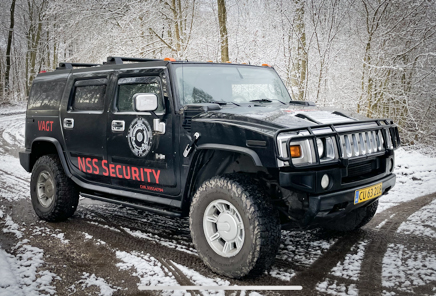 Vi har stigende efterspørgsel på opgaver, hvor vi skal bruge tungt maskinelt udstyr. Derfor havde vi brug for at finde en løsning på, hvordan vi
NSS Security delivers security around the clock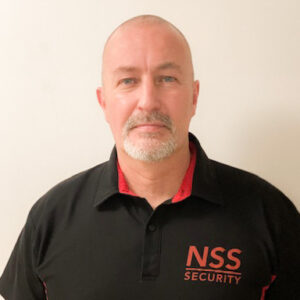 Former fireman and diver. Certified ISPS Officer in International Ship and Port Facility Security. Has worked with security for 35 years – and counting.
Danny has since 1996 worked in all of Denmark and he deliveres solutions to both private companies, the state and municipalities. With Danny Thomsen at the helm, NSS has achieved an efficient cooperation with police forces and fire departments.
Security for private companies and municipalities
We are very proud that none of our clients have ever terminated our services.
We believe ourselves that the reason for this is that we are honourable and transparent in our agreements – one can count on us – always.
You will find us on land, and at sea. We have a solid crew, who are each experts in our different areas. None of us feel we are too refined to step in anywhere, when there is a time pressure.
Because we take honor in solving a task – and preferably a difficult task. And when we can solve a task a bit better than our colleagues in business, we have reached our goal.
Danny's security company performed the security and alarm service in the Jeudan Group both at the headquarters and a large number of selected properties. I have always experienced Danny and his people as loyal and punctual. There was never any doubt about Danny, he did a really good job and was due to his good efforts known and respected with his company. I can only give Danny the best recommandation along the way.
I used Danny's company for a total security solution, including fencing, when our vessel - Pacific Orca - called at the port of Copenhagen for a naming ceremony. Danny handled all of the safety parameters very well. His staff were timely , professional and polite. On top of that Danny responded quickly on various ad hoc demands we had last minute. I can highly recommend Danny's services and I will use him again should the need arise.
I have worked with Danny Thomsen on different occasions and I have always found that Danny goes a long way to ensure the mutual success of both parties in any of our projects togehter. I have found Danny to have a great eye for quality and an honest, trustworthy approach to his work, which I am sure is the basis for his achievements.
Danny is incredibly dutiful, and feels honoured in doing his job, whilst at the same time being incredibly helpful towards others.
Let us give you an offer that you will like!
Please fill in this form and we will contact you within 24 hours
Do you want to become a member of NSS Security family?
We work with secured partners for many of our tasks. Vi appreciate your interest in us, and ask you to attach an overview of your specialities and skills. You can meet some of our crew here.